Initiatives
The activities of the SHP Implementation Science Academy are divided into three interconnected initiatives
At the Academy we have commenced three initiatives, which work together to support targeted research translation activities.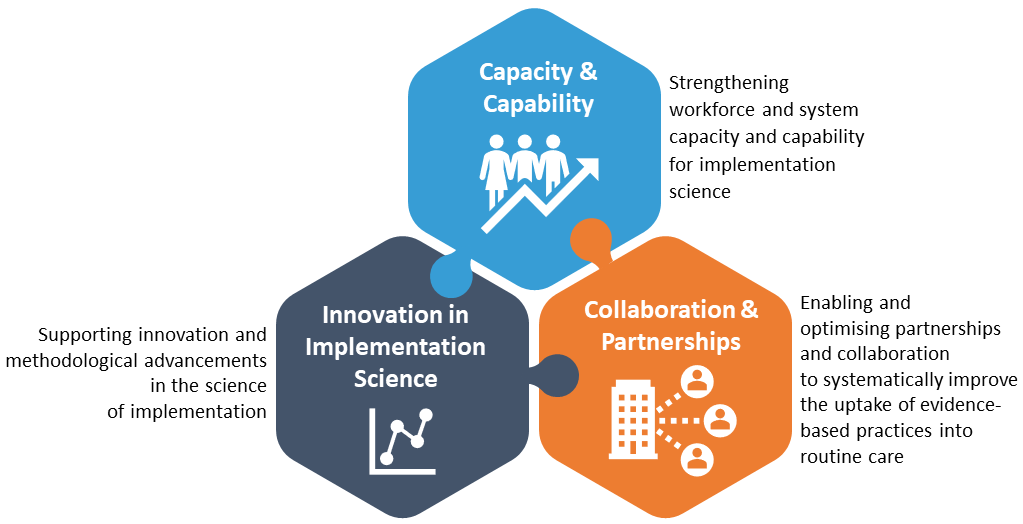 Each initiative is led by a member of the Academy leadership team and supported by a working group of academics and clinicians from across the Sydney Health Partnership.
Sydney Health Partners' five Research Translation Fellows and members of its Clinical Academic Groups also make important contributions to these initiatives.
Capacity & Capability

A/Prof Leanne Hassett

Learn More

Collaboration & Partnerships

Dr Heather Shepherd

Learn More