Implementation Science Academy Announces Inaugural Fellows
The Sydney Health Partners Implementation Science Academy has announced its inaugural cohort of Fellows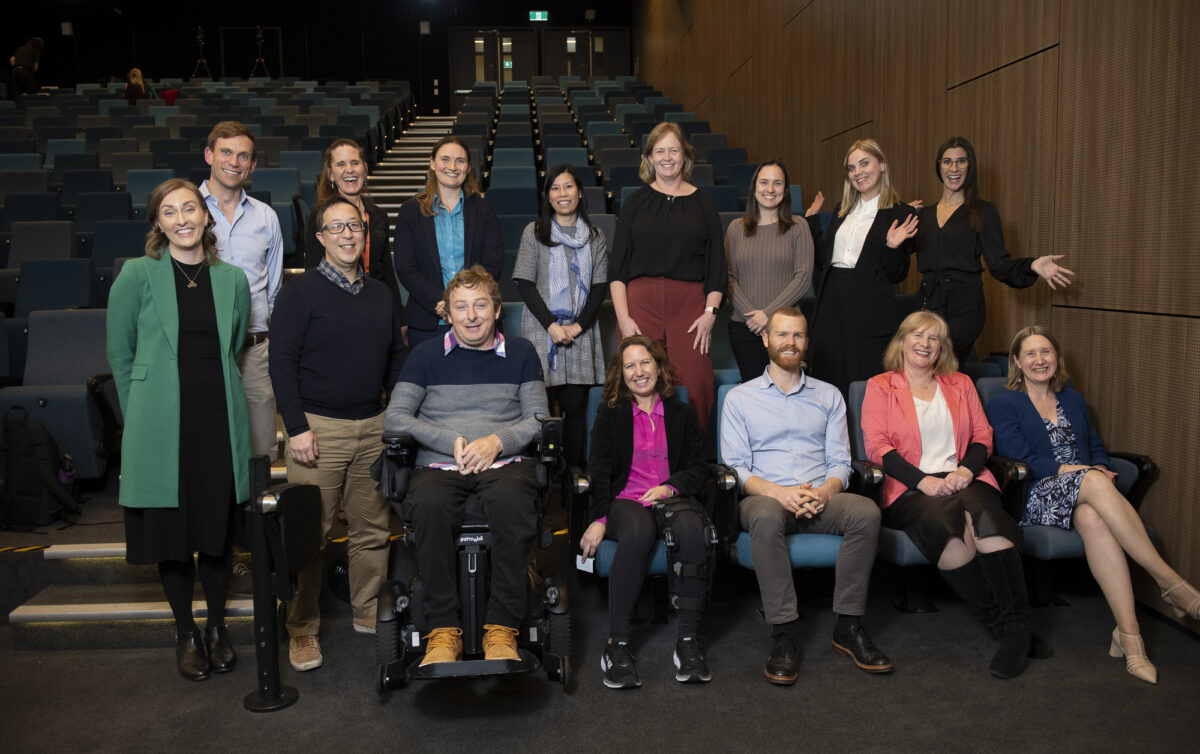 Seventeen people have been made Fellows of the Academy, including five who received funded Research Translation Fellowships from Sydney Health Partners in 2021.
The honorary titles have been conferred as recognition of their knowledge, skills, and success in translating and implementing research evidence into health practice and policy.
Academy leader Dr Mitchell Sarkies says the Fellows have all demonstrated impact in health and medical research and advanced the field of implementation science.
"The purpose of the Fellowships is to recognise and promote clinician and researcher innovations in the science and practice of implementation and translation from SHP member organisations," he said.
"The SHP Implementation Science Academy provides a platform for their achievements and opportunities to collaborate with other implementation researchers and clinicians through our Community of Practice and Clinical Academic Groups."
Sarah Reedman from The University of Sydney described being made a Fellow of the Academy as a great opportunity.
"To me being a Fellow of the Implementation Science Academy means joining a collaborative group who are really passionate about translating research into practice and learn more about how I can improve implementation where I am working now."
The Fellows have been invited to join the Advisory Group for one of the Academy's three initiatives: Capacity and Capability, Collaboration and Partnerships, and Innovation and Methods in Implementation Science.
Sydney Health Partners Implementation Science Academy Fellows 2023
Dr Karen Birkenhead – The University of Sydney

Dr Johnny Bourke – Northern Sydney LHD

Dr Marina de Barros Pinheiro – Sydney LHD

Dr Jillian Eyles – The University of Sydney

Dr Merran Findlay – Sydney LHD

Dr Sviatlana Kamarova – Nepean Blue Mountains LHD

Dr Sarah Kourouche – The University of Sydney

Dr Karen Lee – The University of Sydney

Dr Alan Ma – Sydney Children's Hospitals Network

Dr Marie K March – Western Sydney LHD

David Meharg – The University of Sydney

Professor Trudy Rebbeck – Northern Sydney LHD

Dr Sarah Reedman -The University of Sydney

Dr Robyn Sierla – Sydney LHD

Dr Anna Singleton – The University of Sydney

Dr Rachel Thompson – The University of Sydney

Dr Nicholas Williams – Sydney LHD